6 Best Yoga for seniors workout apps for Android (Fitness)
Yoga for Seniors Apps to Elevate Flexibility and Balance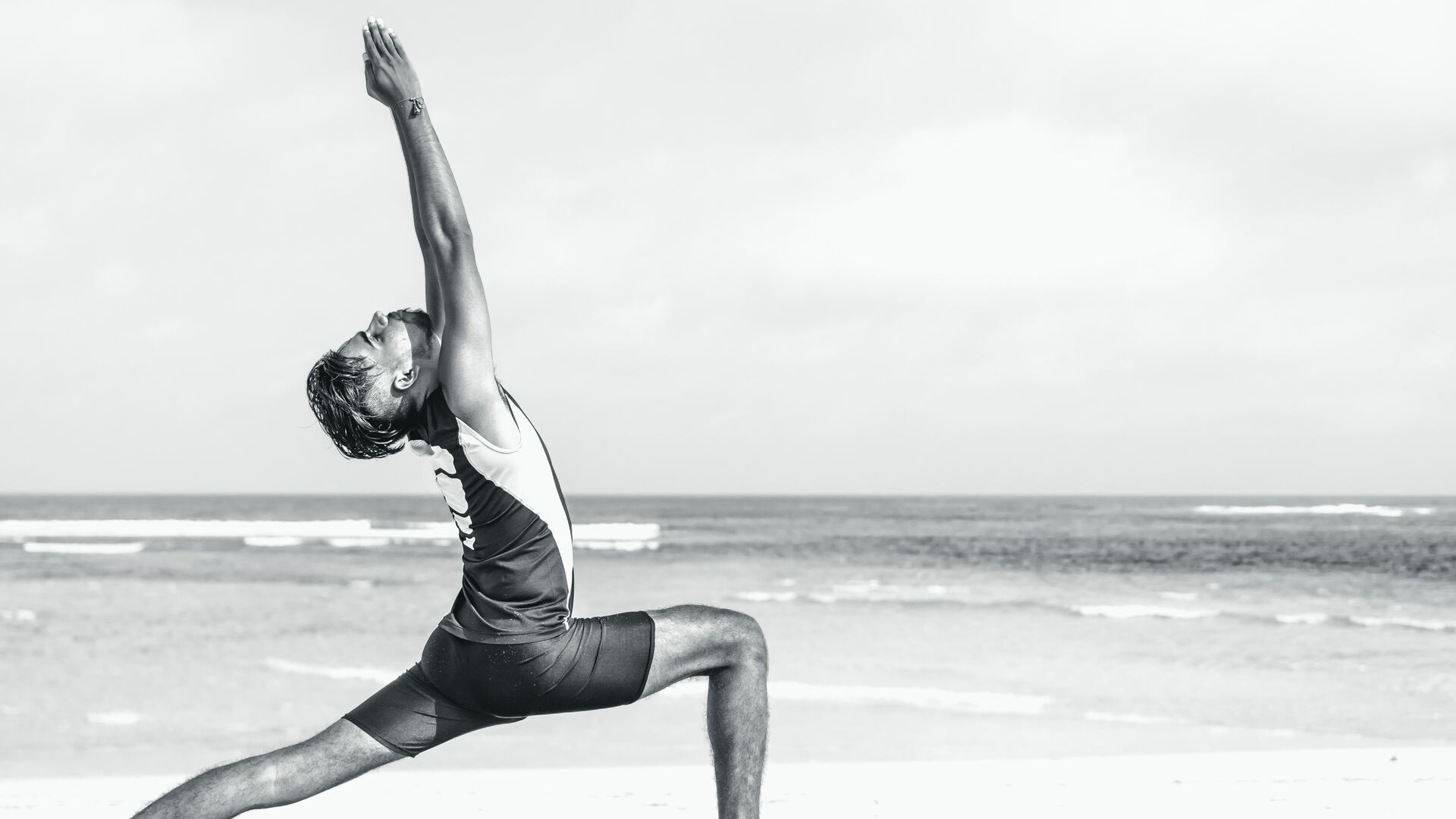 Yoga for Seniors Benefits: A Pathway to Enhanced Fitness
Yoga for seniors is an excellent and gentle way to maintain flexibility, balance, and strength as we age. It's not just about physical well-being, but also about mental health and spiritual tranquility. The practice incorporates breathing exercises, meditation, and poses designed to encourage relaxation and reduce stress. Moreover, seniors can enjoy these benefits right from the comfort of their homes, making it a pleasantly convenient fitness routine.
Gentle Yoga for Seniors and Yoga for Seniors Apps: Making Fitness a Breeze
Remember, yoga for seniors encourages peace, positivity and well-being.
Chair, sofa and couch yoga for seniors offer accessibility and convenience.
Yoga for seniors apps make it easier to follow and customize your workouts.
Yoga for seniors is designed to be gentle on the body, whilst still providing the fitness benefits one seeks. Moreover, the advent of yoga for seniors apps has made this practice even more accessible. These apps provide easy-to-follow instructions, allowing seniors to customize their workouts according to their own pace and comfort. They serve as a personal yoga instructor guiding you through the exercises and ensuring that you perform them correctly. Fitness workouts, with yoga for seniors and the right apps, are indeed a breeze.
Do yoga for seniors really work in sports and fitness ?
Research in the field of yoga for seniors, as reflected in multiple studies, demonstrates its potential as an effective and adaptable fitness routine. In Japan, yoga therapy has been adopted as a promising method to enhance physical and mental health among the elderly, with particular benefits for those suffering from lifestyle diseases and age-related conditions (1). Furthermore, a 12-week yoga therapy program implemented in a hospice setting for elderly women resulted in notable improvements in mental health status, indicating the potential for yoga to serve as a therapeutic tool in managing emotional well-being in later life (2). Additionally, a single session of an integrated silver yoga program was found to have immediate benefits on cardiovascular parameters in senior citizens, suggesting that even short, regular yoga sessions could be incorporated into fitness routines for heart health benefits (3). These studies underscore the versatility and efficacy of yoga as a fitness and sports routine for seniors, providing both physical and mental health benefits.
A quick look at the top yoga for seniors apps
AndroidFitness's picks for the best yoga for seniors workout apps for Android
Following is our list of the best yoga for seniors apps for Android. Trusted developers like Dr Zio - Yoga Teacher and WELLTECH APPS LIMITED are known to create software that in theory will improve training and exercises routines. After extensive testing we've concluded that the best apps include Yoga for Seniors, Old & Elders Yoga Senior Fitness-workout for 50+ . To explore even futher, check our selection of the best yoga Android apps.
1
Yoga for Seniors, Old & Elders
Are You 45+? Easy & Pain Relief Yoga for Seniors. Easy Home Workout for Seniors.
Yoga for Seniors, Old & Elders is an app designed to help seniors improve their health and fitness. It offers customized home therapy plans for various health issues like body pain, leg pain, knee pain, back pain, diabetes, blood pressure, weight loss, thyroid problems, acidity, constipation, sleep, heart disease, stress, and depression. The app provides 3D videos with voice guidance to demonstrate exercise steps, tracks progress, offers breathing exercise tips, and supports 18 languages. It also includes additional videos to help users understand yoga poses and exercises better. With this app, seniors can improve their physical and mental well-being without the need for any equipment or medication.
---
2
Yoga
Go: Yoga For Weight Loss, Daily yoga workout for weight loss. Chair yoga for seniors, 28 day wall pilates
The Yoga app for Android is a daily yoga workout app suitable for all ages and levels, from beginners to advanced yogis. It offers over 500+ asanas to learn new yoga poses and has 600+ workouts tailored to different needs, including Chair Yoga for Seniors, 28 Day Wall Pilates Challenge, and Yoga for Weight Loss. The app provides a yoga studio experience right in your pocket, with stretching exercises to boost performance and personalized yoga workouts that can be done at home without any equipment. It also offers somatic exercises based on personal abilities and 7-minute yoga workouts for both beginners and advanced practitioners. With a workout builder tool, users can create their own customized yoga workouts easily. The app combines customized plans for all ages and body types and offers simple home-based beginner yoga workouts that won't take up too much time. It serves as a personal yoga studio in the comfort of your own home, with classes and somatic exercises developed by professional yoga coaches and pilates trainers. The app is adaptable to individual needs, with various yoga workouts available based on health goals, such as Chair Yoga, Sofa Morning Yoga, and Lazy Yoga for Beginners. It is suitable for both men and women, regardless of age or previous experience, and no equipment is required.
---
3
Senior Fitness-workout for 50+
Workouts for seniors - knee pain, hip pain, neck pain, chair yoga, chair workout
Senior Fitness is a free exercise app for older adults that helps improve flexibility, mobility, and overall health. It offers full body workouts and balance exercises specifically designed for seniors with limited mobility. The app also provides preventive exercises for knee pain, hip pain, neck pain, and joint pain. It includes chair yoga for seniors and workouts for shoulder pain. All workout routines are created by a professional fitness coach and come with helpful text and video instructions. The app also offers sitting exercises for those who have difficulty with standing workouts. It provides exercises to relieve knee pain and strengthen the knees, as well as exercises to strengthen the hips and alleviate hip pain. Additionally, there are easy workouts for neck pain that can be done while sitting on a chair. Chair yoga is also included, which helps improve flexibility, balance, mobility, and promotes relaxation. The app guides users through the exercises, making it easy to follow along.
You may also like: 20 Yoga for Beginners Apps: Mastering Zen at Home with Ease for Android
---
4
Yoga | Down Dog
A new workout every time!
With the Yoga | Down Dog app, you can have a new yoga practice every time you use it. It offers over 60,000 different configurations, so you won't have to do the same workout over and over again. It's beginner-friendly and offers various practice types like Vinyasa, Hatha, and Restorative. You can also choose from different yoga teachers to be guided by a voice you love. The music in the app changes with your breathing, and it automatically syncs across all your devices. There's also a boost feature to focus on specific areas and it's available in multiple languages. Users love the app for its accessibility, convenience, and ability to relieve back pain.
---
5
Sofa Yoga
Easy Weight Loss, Easy weight loss & lazy yoga
Sofa Yoga is an app that helps you practice yoga and do stretching exercises at home. It's perfect for people with busy lives who want to alleviate back pain, improve flexibility, and lose weight. The app provides personalized workouts based on your goals, gives health and wellness tips, and tracks your progress. It also offers daily stories to inspire a healthier lifestyle and guided meditation sessions to reduce stress. You can transform your fitness routine without leaving your living room. Download Sofa Yoga now and start your wellness journey from your couch.
You may also like: 15 Face Yoga Apps: Best for Toning and Rejuvenating Your Facial Muscles for Android
---
6
Over Fifty Fitness
Workouts for the over 50 body - that aren't lame.
The Over Fifty Fitness app is designed for people over 50 who want to exercise without getting hurt or feeling bored. It offers a variety of full-length workouts that you can do at home, anytime you want. The app has a library of over 400 ad-free workouts taught by knowledgeable trainers and instructors. New workouts are added weekly, and there are workout suggestions to help you reach your goals. The app covers various types of exercises, including meditation, HIIT, yoga, and strength training. It also provides exclusive content such as fit tips and challenges, as well as access to additional workouts on YouTube. The app has a supportive community where you can connect with others and get guidance from trainers and instructors. It caters to all fitness levels, with workouts for beginners and advanced exercisers. To access all the features, you can subscribe to the app on a monthly basis.
---
App Comparison
Here's a table of how our top 6 app picks compare:
Product
Free to use ?
Cost
Main Features
Yoga for Seniors, Old & Elders
Yes
In App: $3.99 - $9.99 per item
• Yoga for body pain
• Yoga for leg pain
• Yoga for knee pain
• Yoga for back pain
Yoga
Yes
In App: $0.99 - $139.99 per item
• minutе yoga workouts for both beginners and advanced yogis
• + yoga-inspired workouts from Lazy Yoga and Chair Stretching to 28 Day Wall Pilates Challenge
Senior Fitness-workout for 50+
Yes
Free
Workouts for seniors - knee pain, hip pain, neck pain, chair yoga, chair workout
Yoga | Down Dog
Yes
In App: $2.99 - $249.99 per item
A new workout every time!
Sofa Yoga
Yes
In App: $5.99 - $79.99 per item
• Daily Personalized Workouts: Get your custom Sofa Yoga workout that's designed for your fitness goals – be it back pain relief, weight loss, or stretching.
• Health & Wellness Tips: Integrate motivational and health tips into your day-to-day life, fostering a holistic approach to wellness.
• Progress Tracker: Stay on top of your workout regime with a progress tracker that keeps you motivated and informed of your achievements.
• Engaging Daily Stories: Delve into daily stories that inspire a healthier lifestyle.
Over Fifty Fitness
Yes
In App: $34.99 - $399.99 per item
• Get instant access to our 400+ library of ad-free workouts
• All taught by trainers and instructors who know their stuff
• New releases are dropped weekly
• Workout suggestions to help you figure out how to reach your goals
Chair Yoga for Seniors: Fitness at Your Fingertips
Yoga for seniors isn't limited to complex poses and difficult stretches. Chair yoga for seniors is a fantastic alternative that allows seniors to enjoy the benefits of yoga without having to get down on a mat. It's an accessible form of yoga that poses no risk of injury due to loss of balance, and can be done anytime, anywhere. All you need is a chair, and you're good to go. Truly, fitness has never been so within grasp.
Sofa and Couch Yoga for Seniors: Comfort and Fitness Combined
Yoga for seniors steps up the scale of convenience with sofa and couch yoga. This form of yoga is all about achieving fitness while enjoying the utmost comfort. With positions and moves that can be done while sitting or lying down, it is the perfect workout for seniors who prefer a gentle, low-impact exercise. This further proves that staying fit and healthy doesn't necessarily mean high-intensity workouts or strenuous activities.
NOTE: Every app's APK file is manually reviewed by the AndroidFitness team before being posted to the site.
More yoga for seniors apps to consider