20 Best Men workout apps for Android (Fitness)
Men Workout Apps: Your Ultimate Guide to Achieve Peak Health and Strength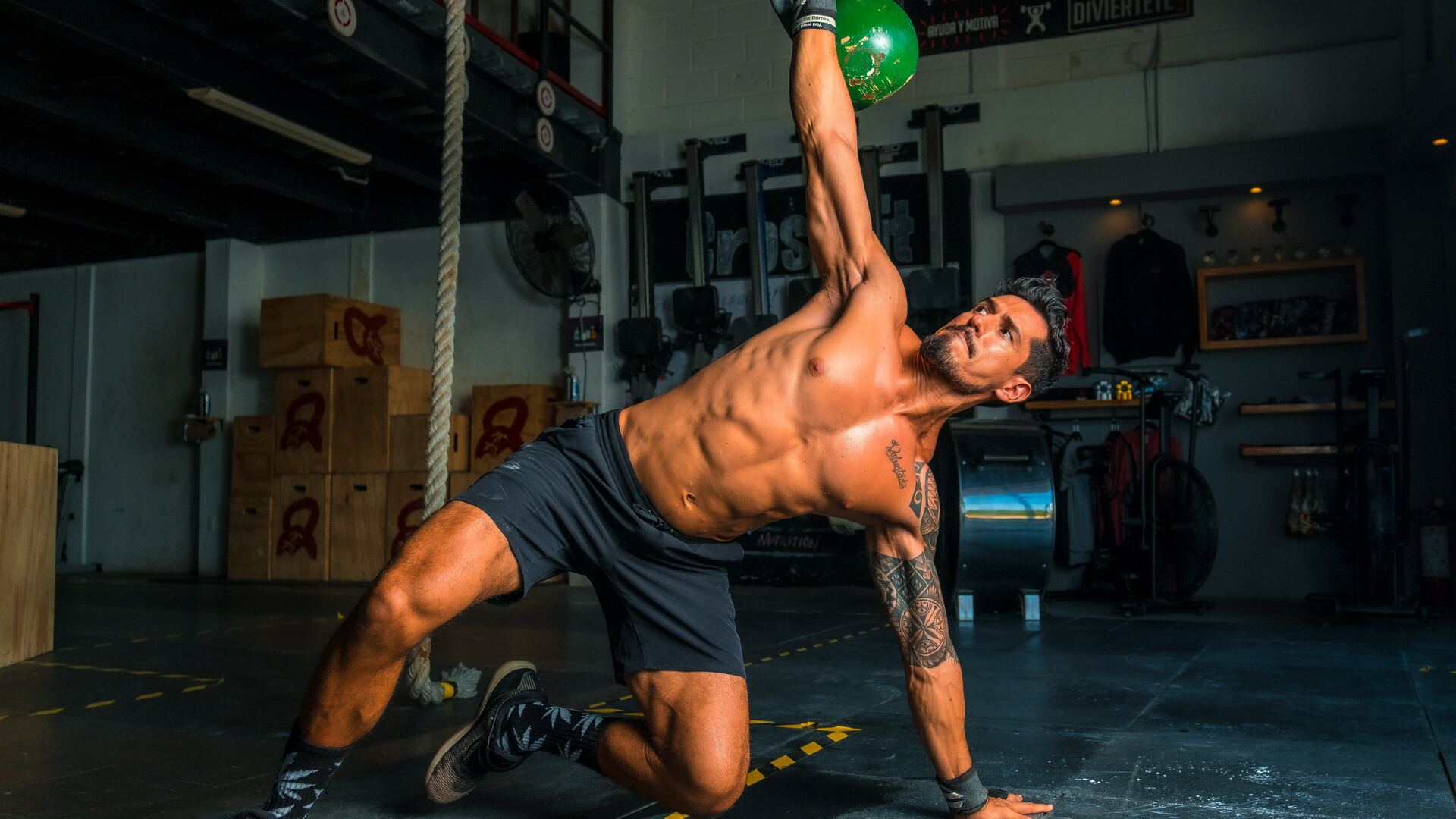 Men Workout: A Foundation for Greatness
Men are often seen as the epitome of strength and endurance. A significant factor in reaching this ideal is incorporating a consistent and effective workout routine. Men who engage in regular physical activity can experience a wide range of benefits including improved muscle strength, better cardiovascular health, and higher levels of energy.
Men Workout Routines: Crafting the Ideal Fitness Regime
Consistency is key in any fitness journey.
By structuring a workout routine, men can ensure they are giving their bodies the right amount of stress and recovery time.
"Men" apps help in creating personalized routines that align with individual fitness goals.
These routines can include a mix of strength training, cardio, and flexibility exercises.
Overall, a regular workout routine can provide men with a sense of accomplishment and a boost in their self-esteem. It's not just about the physical transformation but also the mental and emotional growth that comes along with it.
A quick look at the top men workout apps
AndroidFitness's picks for the best men workout apps for Android
Following is our list of the best men workout apps for Android. Trusted developers like ApperCut and Seven Sport Squad are known to create software that in theory will improve training and exercises routines. After extensive testing we've concluded that the best apps include Dr. Kegel - For Men's Health Kegel Exercise App for Men Man Flow Yoga | Yoga for Men - Fitness-focused yoga . To explore even futher, check our selection of the best women Android apps.
1
Dr. Kegel - For Men's Health
For Men's Health, Improve Men's Sexual Health & Wellness
The Dr. Kegel app is designed to help men improve their sexual and overall health in just 5 minutes a day. It provides a step-by-step Kegel training plan to strengthen the pelvic floor muscles, which are important for controlling male functions. This training can help with issues like erectile dysfunction and premature ejaculation. The app is easy to use, with clear instructions and no extra equipment needed. It also includes an Insights library with scientific facts about men's health, relationships, and nutrition. Overall, Dr. Kegel is a comprehensive solution for improving men's health and well-being.
---
2
Kegel Exercise App for Men
Learn Kegel Exercise Training Workout for Men
The Kegel Exercise App for Men is an easy-to-use app that provides several guides on how to do kegel exercises. It has a user-friendly interface and is compatible with tablets. The app also has a responsive design, making it convenient to use on different devices. It is important to note that the content in the app is not affiliated with any company and the images used are collected from the web. If there are any copyright concerns, they will be promptly addressed and removed.
---
3
Man Flow Yoga | Yoga for Men - Fitness-focused yoga
Fitness-focused yoga, made for men. Feel better, move better, and get stronger.
The Man Flow Yoga app is designed for men who want to do yoga for fitness. It has over 350 workouts, 20 programs, and challenges, as well as wellness and tutorial videos. The app includes a calendar to schedule workouts and reminders, and you can easily search for specific workouts. You can also download workouts for offline use and manage your subscription within the app. The app also gives you access to the Man Flow Yoga Members' Area and sends accountability emails for every workout program. There are two subscription options available: $29.99 per month or $199.99 per year.
You may also like: 8 Hips Workout Apps for Achieving Your Best Lower Body Fitness Goals for Android
---
4
Dr. Prost - Kegel Exercise for Men
Kegel Exercise, Exercise for men improves well-being in the treatment of prostatitis
The Dr. Prost - Kegel Exercise for Men app is designed for men to improve their prostate health through Kegel exercises. The app explains the benefits of regular exercise in reducing the risk of prostate cancer. It emphasizes that Kegel exercises are not just for women and offers a male version that strengthens pelvic floor muscles, improves urinary frequency, enhances sexual performance, and stabilizes erections. The app encourages users to start doing the exercises now, regardless of their age, as prevention is better than expensive treatment later on. It emphasizes the unconditional benefits of Kegel exercises for all men.
---
5
7 Minute Abs Workout - Home Workout for Men
Abs Workout, Abs Workout to get 6 Pack and Lose Belly Fat at Home with No Equipment
The 7 Minute Abs Workout - Home Workout for Men app is designed to help you get six-pack abs and lose weight with just seven minutes of exercise a day. You can do the exercises at home or anywhere without any equipment or going to the gym. The app includes exercises for abs, legs, buttocks, breasts, arms, and the whole body, all designed by bodybuilders. It also allows you to customize training and rest time, set reminders for daily practice, and provides animated 3D images and videos to ensure you're doing the exercises correctly. The app automatically records your exercise, weight, and BMI, and it's suitable for beginners, professionals, men, and the elderly. It's a convenient and effective way to workout at home without any equipment.
You may also like: 9 MMA Apps: Your Best Guide for Mixed Martial Arts Training and Conditioning for Android
---
6
Chest Workouts for Men at Home - Big chest workout
Big chest workout, get all chest exercises at home for chest and six-pack abs
can start building your chest muscles at home. This app provides a curated list of chest exercises for both beginners and advanced users. You don't need any equipment to do these workouts, and they help with weight loss and overall fitness. The app includes detailed instructions, workout timer, and video animations to ensure you're doing the exercises correctly. It's completely free to use and works offline. With features like a 30-day workout plan, fitness goals tracking, and voice-enabled training, this app is a great tool for anyone looking to improve their chest muscles.
---
7
Men Workout at Home - Six Packs in 30 Days
Effective workouts with different levels, LOSE WEIGHT & GET 6 PACK ABS at home.
Men Workout at Home - Six Packs in 30 Days is an Android app that helps you lose weight and belly fat without going to the gym. It provides effective daily exercises for all major muscle groups, including abs, chest, shoulder, arms, and legs. The workouts are designed by professional fitness coaches and can be easily performed at home or anywhere without any equipment. The app offers three levels of difficulty suitable for beginners and pros, and tracks your progress automatically. It also includes workout reminders, weight trend charts, and easy-to-understand photo and video tutorials. With this app, you can burn fat, build muscle, and achieve your dream body.
You may also like: 15 Arms Workout Apps that are Best for Building and Toning Muscles for Android
---
8
Lose Weight App for Men - Weight Loss in 30 Days
Weight loss tracker & app to Burn Belly Fat at home with workout in 30 days.
The Lose Weight App for Men - Weight Loss in 30 Days app is a great tool for men to lose weight and burn fat at home. It offers super effective fat burning workouts that target trouble spots like the belly and chest. The app provides a 30-day plan with just 5-10 minutes of exercise per day. It also includes a low-impact option for those who are overweight or have joint problems. You can track your burned calories and weight loss progress in graphs. The app has three difficulty levels and allows you to customize your own workout routines. No gym or equipment is needed, as it focuses on bodyweight exercises. Overall, it's a convenient and efficient way for men to achieve fast weight loss and build abs.
---
9
Muscle Booster
Gym workout planner to build muscle & strength. Try gym & home workouts for men
The Muscle Booster app is a workout planner designed for men. It offers personalized daily workout routines to help you lose weight and build muscle and strength. Whether you prefer working out at home or in the gym, this app will create a custom fitness plan based on your goals and target areas. You can choose from various workout options like calisthenics, chair exercises, or 6 pack exercises. The app's algorithm creates a personalized workout routine that includes cardio, strength training, and recovery exercises. You can adjust the difficulty level and the plan will be updated based on your progress. The app also includes a gym workout planner with options for equipment like dumbbells or barbells. Overall, Muscle Booster is a useful app for anyone looking to improve their fitness and reach their workout goals.
You may also like: 20 Food Apps for Optimizing Your Diet and Enhancing Fitness Regimen for Android
---
10
Lose weight in 30 days - Men and Women
Men a, Lose weight at home , no gym, no equipment.
This app helps you lose weight in just 30 days by doing workouts at home. It motivates you to exercise every day and targets belly fat. All you need to do is download the app and follow the 30-day workout plan. The app has a well-designed exercise plan for each day, exercise animations, and descriptions. You can set notifications and track your progress. There is also a pause and resume timer, rest time after each exercise, and an option to skip rest. It also provides health-related tips and allows you to restart your progress anytime.
---
App Comparison
Here's a table of how our top 10 app picks compare:
Men Workout Motivation: The Drive to Better Health
Men are not solely driven by the physical benefits of workout. There's a deeper, more intrinsic value to maintaining fitness - the desire to lead healthier, more fulfilled lives. This drive is what fuels the commitment to regular workout routines. With the help of "men" apps, tracking progress and maintaining motivation becomes easier than ever. These apps are designed specifically for men's fitness needs, taking into account the unique challenges they face in their fitness journey.
Men Workout to Lose Belly Fat: A Targeted Approach
Men often struggle with stubborn belly fat. This is where the use of "men" apps becomes particularly beneficial. These applications provide workout routines targeted at problem areas for men, such as the abdomen. By following these routines, men can work towards achieving a leaner physique and improving their overall health.
NOTE: Every app's APK file is manually reviewed by the AndroidFitness team before being posted to the site.
More men workout apps to consider