8 Best Abdominal workout apps for Android (Fitness)
Abdominal Apps for Streamlined Core Workouts and Better Fitness Results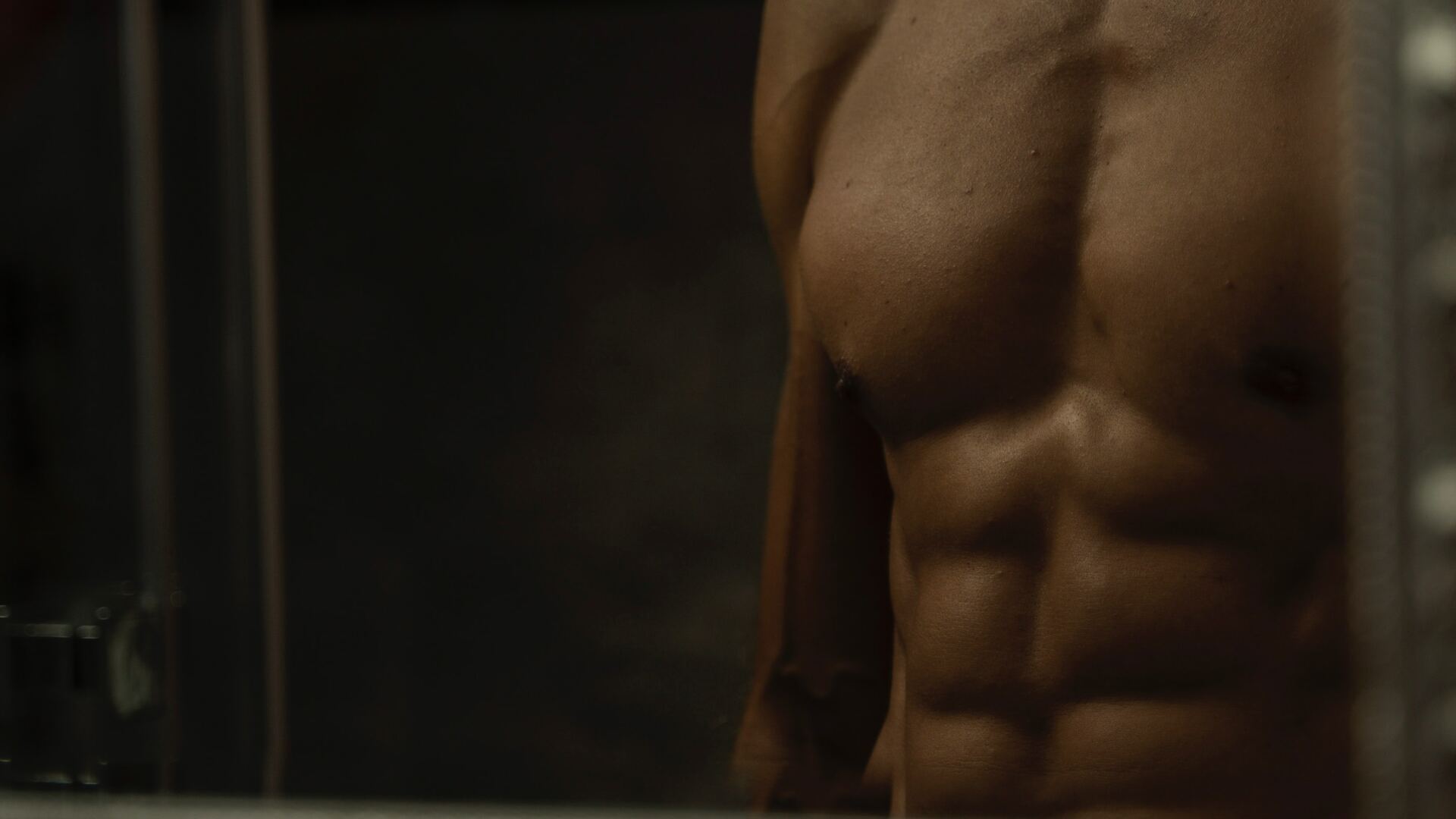 Abdominal Workout Benefits
Abdominal workout targets the core muscles, contributing significantly to your overall fitness. Regularly engaging in these exercises improves posture, reduces back pain, and aids in daily tasks that require strength. Importantly, it enhances sports performance as a strong core allows for balanced movements. Moreover, it assists in preventing injuries as a robust core creates a powerful link between your upper and lower body.
Lower Abdominal Workout
Lower abdominal workout is designed to strengthen the bottom part of your abs. These exercises are crucial since they support your lower back and align your posture. Regularly performing these will also improve your body balance, making you more stable and lessening the chances of injury. But just as important, a well-crafted lower abdominal workout can result in an aesthetically pleasing physique.
A quick look at the top abdominal apps
AndroidFitness's picks for the best abdominal workout apps for Android
Following is our list of the best abdominal apps for Android. Trusted developers like Simple Design Ltd. and Caynax are known to create software that in theory will improve training and exercises routines. After extensive testing we've concluded that the best apps include Abs workout 7 minutes ABS Workout - Flat belly a Abs, Core & Back Workout Challenge - Challenge your Abs . To explore even futher, check our selection of the best belly Android apps.
1
Abs workout 7 minutes
Get sexy, flat and firm abdominal muscles using effective Abs training methods.
The 7 Minutes Abs Workout app helps you get sexy, flat, and firm muscles in just 7 minutes. It's perfect for achieving the V-shape body you want, whether you're at home or the office. The app includes 14 exercises that target your abdominal and back muscles, such as jumping squat, plank, and bicycle crunch. You can track your progress with the workout log and adjust the circuit and rest time to fit your needs. The app also has a video tutorial to guide you and correct your motions. With features like Google Fit support, voice guidance, and beautiful design, this app makes it easy to get the abs you've always wanted.
---
2
ABS Workout - Flat belly a
Flat belly, Probably the most popular abdominal muscles training - take the challenge
The ABS Workout - Flat belly app is a 42-day workout schedule called Aerobic Weider Six. It has over 200,000 positive comments and over 30 million downloads. The app features a daily abs workout with 6 exercises that can give you perfect abs in just 6 weeks. It can be done at home without any equipment. You can customize your workout or use the default settings. You can also track your progress through photos and monitor your weight and waist. The app has spoken messages during the workout and a pro version available with no ads, the ability to change exercise order, and a dark theme. The app reminds you to ask your fitness instructor for guidance before starting the exercises and mentions that it is not designed for losing belly fat, but for getting flat, muscular abs. The app requires permissions for phone call detection, reminder service, ads, analytics, storage, and screen lock.
---
3
Abs, Core & Back Workout Challenge - Challenge your Abs
Home Workout, Abs & Back workouts for strength. Look great and rid of upper & lower back pain!
The Abs, Core & Back Workout Challenge - Challenge your Abs app is designed to help you strengthen your abdominal, core, and back muscles in just a few minutes. It offers three unique workout programs: Insane Six Pack, Complex Core, and Strong Back. The app features over 80 bodyweight exercises, clear HD video demonstrations, and a voice coach to guide you through the workouts. It is suitable for both men and women of all ages and does not require any equipment. The app also includes custom workouts, adaptable difficulty levels, and 30-day challenges to help you gradually increase your exercise intensity and achieve a six-pack effectively. Additionally, you can explore other Fitify apps with fitness tools for a more comprehensive training experience.
You may also like: 5 Crunches Exercises Apps for Optimal Abdominal Strength and Perfect Abs for Android
---
4
Lose Belly Fat Yoga
Belly Fat Burn Challenge. Lose Belly Fat by Exercise. Flat Stomach, Abs Workout.
The Lose Belly Fat with Yoga app is designed to help you lose belly fat and get a flat stomach in 30 days. It offers a scientific approach to burning stomach fat, with a blend of Vedic Yoga, exercises, pranayama, hiit, and nutrition. The app acts as a virtual personal trainer, tracking your daily workouts and diet plan, and providing customized suggestions. It includes flat belly yoga, belly fat burning exercises, a flat tummy diet, daily trackers for weight loss and BMI, a performance measurement chart, and a water intake tracker. The app features 3D videos with voice guidance to demonstrate each exercise step.
---
5
Get V-Cut Abs
Abs exercises at home to get ripped v cut abs and flat belly
The Get V-Cut Abs app is a free exercise app that helps you get a V-shaped abdomen and strong abs. It includes exercises for the abs and obliques to help you lose fat and get in shape. The app has a calendar to track your training days and also has a body fat calculator. You can do the exercises at home without any equipment. It's suitable for people of all ages and genders. The app offers 30-day training routines to get ripped lower abs, and you can increase the intensity of the exercises. It also has a training reminder feature. Whether you want to get fit, lose weight, or build muscle, this app can help you achieve your goals.
You may also like: 17 Full Body Apps - Your Best Ally for Comprehensive Fitness Training for Android
---
6
ABS Workout - Belly workout
Burn Belly Fat, Hard to flatten your belly? Use the EFFECTIVE abs workout to trim your waistline
The ABS Workout - Belly workout app is designed to help you tone your abs and flatten your belly. It provides a 30-day workout plan with daily exercises that will help you burn calories, trim your waistline, and see a change in the shape of your abs. The app includes animations and video guides to ensure you use the proper form for each exercise. No equipment is needed, so you can easily do the workouts at home or anywhere. It also tracks your weight loss progress, burned calories, and offers coach tips for better results. The app is suitable for both beginners and pros, and there are specific workouts for women to help them lose belly fat. Overall, this app provides comprehensive workouts to help you achieve a sexier body and build self-confidence.
---
7
ABS Workout - Belly workout
Workout program and set of exercises to tone your Abs.
The ABS Workout - Belly workout app offers a 30-day workout plan and a variety of exercises to help tone your abs and improve your overall body shape. The exercises are designed to be done at home and can be performed by anyone. The app allows you to track your progress in the statistics section and provides reminder to keep you on track with your workouts. Key features include a 30-day workout plan, the ability to create your own workout from a set of exercises, animated exercise demonstrations, descriptions of the exercises, and statistics on completed workouts and exercises. The app is useful for those looking to strengthen their abs and improve their fitness level.
You may also like: 6 Thigh Toning Triumph: The Best Apps for Targeted Lower Body Workouts for Android
---
8
Flat Stomach
Lose Belly Fat fast at home! Get Flat Stomach in few Days! Look Slim and Fit
The Flat Stomach app is an easy-to-use workout and diet app that helps you lose belly fat and flatten your tummy. With just 10 minutes of exercise a day, you can burn fat and improve your health. The app offers aerobic exercises that are proven to burn calories and boost your metabolism. It provides systematic and scientifically-proven workout plans that can be done at home or anywhere, without any equipment or coach. The app also tracks your weight loss progress and reminds you to do your workouts. It offers customized workout routines for beginners and professionals, with different difficulty levels. The app also provides health tips and a balanced diet plan for weight loss and good health. You can sync your data with Google Fit and access features like water reminders, weight loss progress tracking, and exercise video guides. Download the app for free and start working out at home to achieve a flat stomach and beach-ready abs.
---
App Comparison
Here's a table of how our top 8 app picks compare:
Upper Abdominal Workout
The upper abdominal workout primarily focuses on the upper segment of your core. This routine is essential for overall core strength and stability. It also helps in enhancing your body's power and endurance. Similarly, it contributes to better posture and can help carve out a toned and defined upper body.
Abdominal Workout for Seniors
Abdominal workout for seniors is designed with less intensity yet is highly effective. These exercises promote a stronger core and improved balance, helping seniors maintain independence and a higher quality of life. Regular abdominal workouts can prevent age-related decline in mobility and even enhance overall health and wellbeing.
The Usefulness of Abdominal Workout Apps in Fitness Workouts
Abdominal workout apps are changing the way people approach fitness workouts. These apps provide a convenient and structured way to engage in abdominal exercises. They come with a pre-set routine, which eliminates the guesswork for beginners and provides a balanced program for the more advanced. The apps offer a personal trainer right in your pocket, ready to guide you anytime, anywhere. Furthermore, they can track your progress, reminding you of your fitness goals and keeping you motivated.
NOTE: Every app's APK file is manually reviewed by the AndroidFitness team before being posted to the site.
More abdominal apps to consider