5 Best Pull ups exercises apps for Android (Fitness)
Pull Ups Apps: Supercharge Your Upper Body Workout with Ease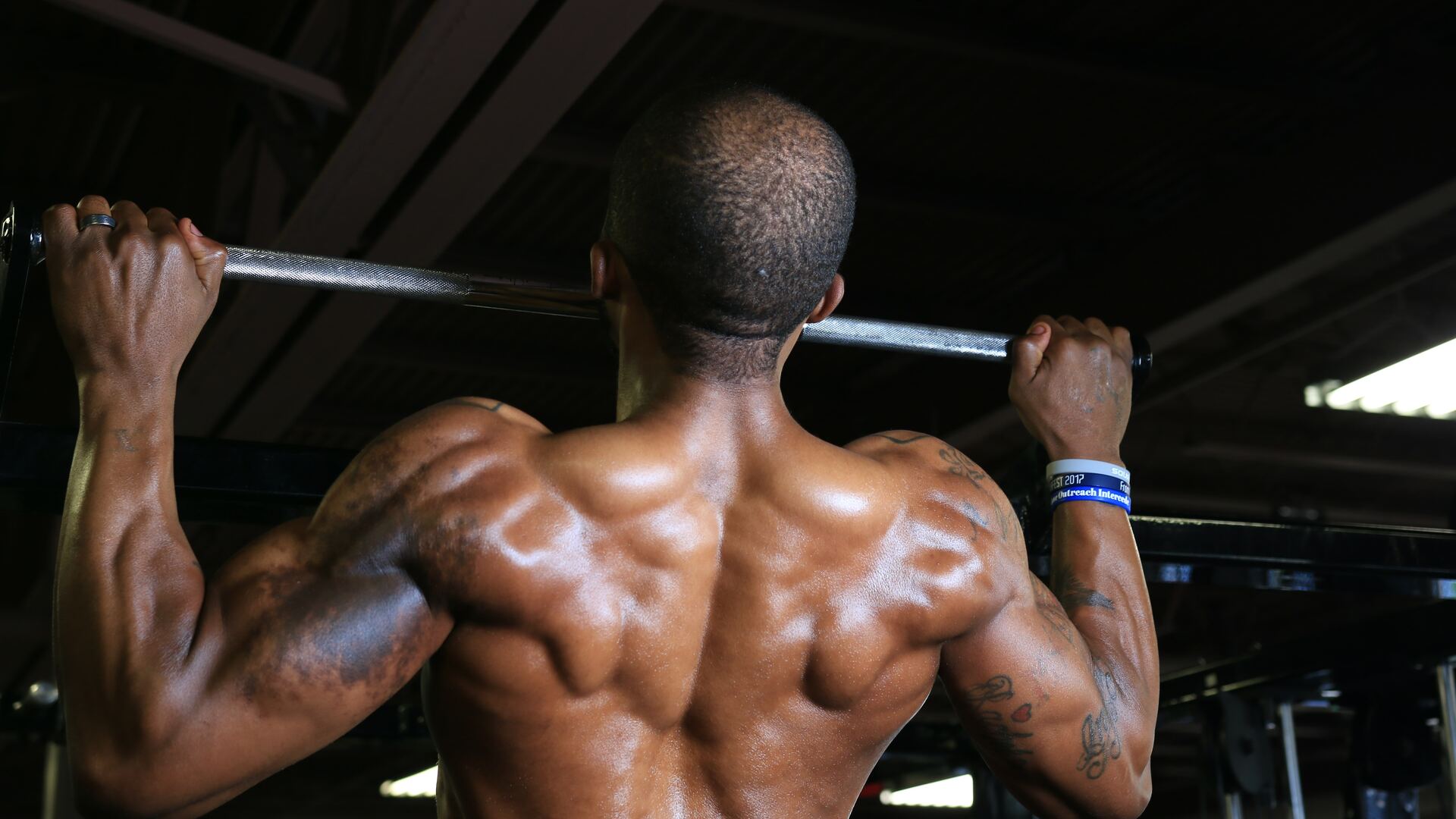 Pull Ups Workout Benefits
Pull ups exercises are among the most beneficial workouts for anyone aiming to increase upper body strength. They work on your back, shoulder, and arm muscles simultaneously, providing a comprehensive workout. Additionally, these exercises boost core strength, improve grip strength, and aid in muscle definition. Pull ups exercises are not just about the physical benefits; they also have a profound impact on your mental health by improving your mood and reducing stress levels.
What Do Pull Ups Workout
Pull ups exercises primarily target the latissimus dorsi, the large muscle in the back. They also engage the muscles in your shoulders, arms, chest, and even your core. Not many exercises can claim to work such a wide range of muscles at once, making pull ups an invaluable part of any fitness routine. The beauty of pull ups lies in their versatility as they can be modified to focus more on certain muscle groups. This adaptability makes them an excellent choice for both beginners and fitness enthusiasts.
A quick look at the top pull ups apps
AndroidFitness's picks for the best pull ups exercises apps for Android
Following is our list of the best pull ups apps for Android. Trusted developers like Heavyraid and ZEON inc. are known to create software that in theory will improve training and exercises routines. After extensive testing we've concluded that the best apps include Just 6 Weeks - 100 push ups Pull Ups Workout 0-20 Pullups Back Trainer - Using a proven program . To explore even futher, check our selection of the best push ups Android apps.
1
Just 6 Weeks - 100 push ups
100 push ups, 200 sit ups, 20 pull ups, 10 minute plank in only 6 weeks
The Just 6 Weeks - 100 push ups app for Android is a simple and convenient way to get in shape and build muscle. With just 10 minutes, three times a week, this app can help you learn how to do 100 push ups or sit ups and shape a beautiful muscle profile in only six weeks. It offers a very simple interface with easy access to workouts, reminders, and statistics. There are seven programs in one application, including 100 push ups, 200 sit ups, 10-minute plank, 150 bench dips, 100 dips, 200 squats, and 20 pull-ups. You can choose the level based on your fitness test results and customize the rest timer. The app also provides a workout schedule with reminders and detailed exercise statistics.
---
2
Pull Ups Workout
Become the best version of yourself!
The Pull Ups Workout app is designed to help you achieve your desired body shape quickly. Pull-ups are a great exercise that work different muscles in your upper body, including the latissimus dorsi, trapezius, infraspinatus, triceps, deltoid, teres major, brachioradialis, biceps, and pectoralis major. This app offers a user-friendly and simple design, a workout plan, and additional training options. You can train by yourself or with friends, and there is also additional information available to answer frequently asked questions.
---
3
0-20 Pullups Back Trainer - Using a proven program
Using a proven program, you'll be able to complete 20 pull-ups in just 6 weeks!
The 0-20 Pullups Back Trainer - Using a proven program app helps you build up your upper body and core strength to be able to do 20 pull-ups in just 6 weeks. The app provides a proven program that gradually increases the number of pull-ups you can do, with periods of rest in between. It also includes instructions on how to do negative pull-ups if you can't do a proper one yet. You can repeat workouts or skip ahead if needed. The app is easy to use, with voice cues to guide you. It also has a community for support and a forum to ask fitness questions. The app is recommended by doctors and has been featured in various magazines and websites.
0-20 Pullups Back Trainer - Using a proven program
Get The App
You may also like: 5 Crunches Exercises Apps for Optimal Abdominal Strength and Perfect Abs for Android
---
4
100 Pull Ups Workout - Gain muscles
Gain muscles, increase your strength and stamina. Get results in 7 days!
The 100 Pull Ups Workout - Gain muscles app is a fitness app that helps you do 100 pull-ups. It offers personal workout plans that only take 15 minutes a day and promises fast results in just one week. The app provides adaptive trainings based on how you feel, and helps you increase your maximum strength and stamina. It also offers home workouts with no equipment needed, including a short 7 Minute Workout. The app focuses on building strong arms, massive back muscles, and even claims to help increase height and improve posture. It is suitable for both men and women, beginners and professionals.
---
5
50 Pullups workout Be Stronger
Workout trainer. You can do 50 pullups!
The 50 Pullups workout Be Stronger app is a program that helps you quickly build strength and improve your physique by doing pull-ups. It includes 11 workout programs and provides fast statistics on your progress, as well as a history of your trainings. The app also has a backup and restore feature, a reminder to not miss workouts, and cloud storage for easy transfer of personal statistics. You can warm up before workouts and change the program if needed. The app follows a set of rules, including running a test to determine your maximum number of pull-ups and resting properly. The goal of the program is to reach 50 pull-ups, and the app makes it easier to track and achieve this goal. Most people can only do less than 10 pull-ups, but with this app's training, you can increase your ability and reach 30 or even 50 pull-ups. Just follow the instructions and you'll start seeing results in a week. There is advertising in the app, but you can disable it by making in-app purchases.
You may also like: 5 Deadlift Workout Apps: Perfect Tools for Enhancing Your Strength Training Routine for Android
---
App Comparison
Here's a table of how our top 5 app picks compare:
Product
Free to use ?
Cost
Main Features
Just 6 Weeks - 100 push ups
Yes
In App: $0.99 - $27.49 per item
• Programs in one application:
• 00 Push Ups
• 00 Sit Ups
• 0 Minute Plank
Pull Ups Workout
Yes
Free
• User-friendly and simple design
• Workout plan
• Additional training - you can train both independently and with friends
• Additional information - contains answers to frequently asked questions
0-20 Pullups Back Trainer - Using a proven program
Yes
In App: $0.99 - $99.99 per item
• Just open the app and start!
• Listen to the voice cues!
100 Pull Ups Workout - Gain muscles
Yes
In App: $0.99 - $7.99 per item
• Nice and simple UI
• Workouts that really work
• Personal workout plans based on your fitness level
• Addicting motivation system
50 Pullups workout Be Stronger
Yes
In App: $0.99 per item
• 1 workouts programme
• fast statistics (your current average level of push-ups, current program, status and medals)
• history of trainings
• backup and restore data to remote server
Dips and Pull Ups Workout
Dips and pull ups workout combined can be a game-changer for your fitness regimen. Dips complement pull ups exercises by focusing on the pectoral and triceps muscles, providing a balanced upper-body workout. Both exercises use your body weight as resistance, which means you can do them anywhere, anytime. They are easy to incorporate into your routine and don't require expensive equipment. This combination of dips and pull ups will ensure a well-rounded and effective upper body workout.
Weighted Pull Ups Workout and Pull Ups Workout At Home
A weighted pull ups workout is an excellent way to up the ante of your regular pull ups routine. By adding weight to your exercises, you increase resistance and stimulate muscle growth and strength. However, it's essential to gradually add weight to avoid injuries. At the same time, pull ups workout at home are an ideal solution for those who prefer to exercise in the comfort of their own homes. With minimal equipment and space, you can easily integrate pull ups exercises into your home workout routine.
Why Use Pull Ups Exercises Apps
Using pull ups exercises apps can drastically improve your workout regimen. These apps offer structured workout plans, progress tracking, and personalized routines based on your fitness level. They can be your virtual trainer, guiding you on proper form and technique to avoid injuries. Pull ups exercises apps also provide motivational tools to keep you engaged and consistent in your workouts. By incorporating a pull ups exercises app into your fitness journey, you're not just investing in an app, but in a healthier and fitter you.
NOTE: Every app's APK file is manually reviewed by the AndroidFitness team before being posted to the site.
More pull ups apps to consider