4 Best Mountain biking apps for Android (Fitness)
Mountain Biking Exercise Apps for Optimized Trail Navigation and Outdoor Training Workout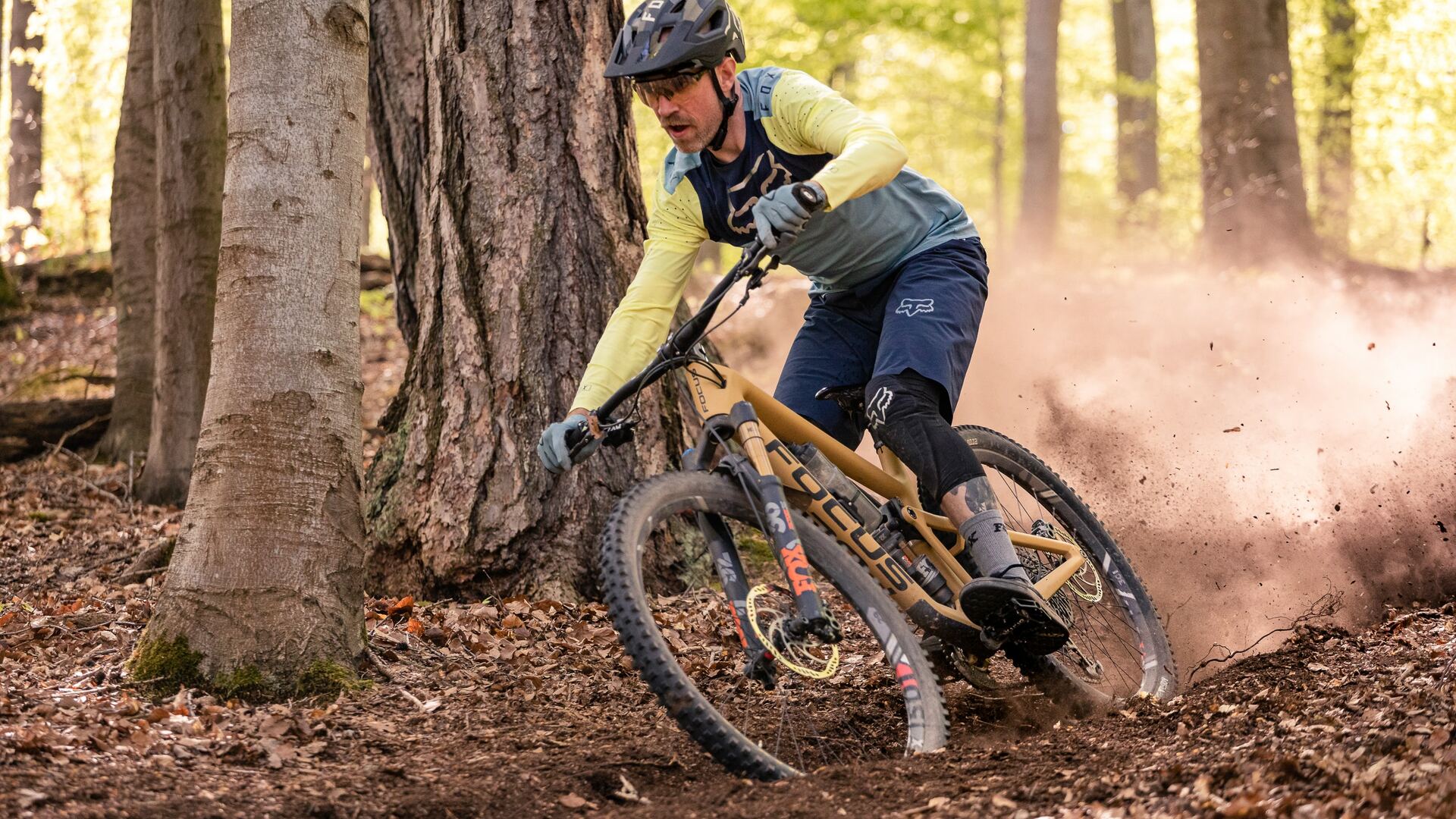 Mountain Biking Workout Benefits
Mountain biking provides a fun and exciting way to maintain fitness. The unique challenges it presents not only make it a captivating outdoor activity but also offer a myriad of health benefits. This high-intensity, low-impact workout primarily improves cardiovascular health while also working on your strength, agility, and flexibility. For those tired of the monotony of the gym, mountain biking offers an adventurous and exhilarating alternative.
Aerobic exercises: running, rowing, swimming or even indoor cycling are great for increasing cardiovascular endurance.
Resistance training: weight lifting or bodyweight exercises can help improve overall body strength.
Yoga or pilates: these help improve flexibility and balance, key aspects of mountain biking.
Leg Workout for Mountain Biking
Mountain biking places a significant demand on your leg muscles. As such, a focused leg workout is vital to prepare for the climbs and descents on the trail. Exercises like squats, lunges, and deadlifts are excellent for strengthening the leg muscles. Plus, these workouts also help improve your balance and coordination, further aiding in your overall mountain biking performance.
A quick look at the top mountain biking apps
Most downloaded mountain biking app: AllTrails
Top rated mountain biking app: AllTrails
The mountain biking app with most ratings count: AllTrails
AndroidFitness's picks for the best mountain biking apps for Android
Following is our list of the best mountain biking apps for Android. Trusted developers like Abvio Inc. and komoot GmbH are known to create software that in theory will improve training and exercises routines. After extensive testing we've concluded that the best apps include Cyclemeter GPS Komoot - Bike Trails & Routes AllTrails .
1
Cyclemeter GPS
Cyclemeter is the most advanced app for cycling, running, and mountain biking.
Cyclemeter GPS is an app designed for cyclists, mountain bikers, and runners. It turns your phone into a fitness computer with features like maps, graphs, splits, intervals, laps, announcements, zones, and training plans. The app records unlimited workouts without taking up too much space. It doesn't require a website login and allows you to easily view your workouts on a calendar and by routes and activities. You can track your progress with terrain and traffic maps, as well as record heart rate, bike speed, cadence, and power with sensors. The app also supports various activities like walking, skating, skiing, and more. It offers interval training, customizable targets, and announcements to keep you motivated. You can even compete against your previous workouts and see virtual competition on a map. The app also includes pre-designed running plans and allows you to create your own training plans.
---
2
Komoot - Bike Trails & Routes
Hike, bike & run, Discover new routes, plan hikes, rides & runs, and navigate your adventures.
The Komoot - Bike Trails & Routes app is perfect for planning your next bike ride, hike, or run. You can tap into the knowledge and recommendations of the community to get inspired. The easy route planner helps you bring your adventures to life. You can plan the perfect route for your sport, whether it's road cycling, mountain biking, or hiking. The app provides detailed information like surface, difficulty, distance, and elevation profile. It also has turn-by-turn GPS voice navigation so you never have to take your eyes off the road. You can download offline trail maps for when the internet is down or unreliable. The app also allows you to browse highlights of the community's favorite places and even recommend your own. You can track your adventures with the GPS tracker and add photos and tips to create your own personal adventure log.
---
3
AllTrails
Hike, Bike & Run, Explore the outdoors: hiking trail maps, bike trails, camping & backpacking maps
AllTrails is an app for people who enjoy outdoor activities like hiking, biking, running, or walking. It helps you find trails and get inspiration from a community of trail-goers. You can search for trails based on location, difficulty level, and other criteria. The app provides detailed trail information, reviews, and driving directions. You can navigate on the trail using your phone or Wear OS device. You can also connect with other outdoor enthusiasts and easily share your adventures on social media. AllTrails+ is a paid subscription that offers additional features like offline maps, wrong-turn alerts, and live route planner details.
---
4
PowerTraxx GPS Tracker - Your GPS Tracker for running
Your GPS Tracker for running, mountainbiking and and many other sports
The PowerTraxx GPS Tracker is an app for tracking and analyzing your runs and activities. It provides reliable and precise data to help improve your performance. With professional analysis tools, you can track your rides, share photos, and view detailed maps and performance data. It's a perfect companion for any type of ride or marathon. Just be aware that using GPS running in the background can drain your battery quickly.
PowerTraxx GPS Tracker - Your GPS Tracker for running
Get The App
---
App Comparison
Here's a table of how our top 4 app picks compare:
Product
Free to use ?
Cost
Main Features
Cyclemeter GPS
Yes
In App: $0.99 - $9.99 per item
• Records an unlimited number of workouts — years of workouts only take up the space of a few songs.
• No website login required.
• Swipe across the stopwatch to see pages of stats, maps, and graphs - completely configurable.
• View your workouts on a calendar, and by routes and activities.
Komoot - Bike Trails & Routes
Yes
In App: $0.99 - $99.99 per item
• Garmin - Download the komoot Garmin app in the IQ store and sync your accounts via Garmin Connect to share komoot walking, running and bike GPS routes with your Garmin device
• Wahoo - Connect your komoot account to your Wahoo ELEMNT or ELEMNT BOLT bike computer to access the best bike GPS routes and sync back your recorded tracks
• Sigma - Sync komoot with your Sigma GPS computer to get directions, distance, and speed in real-time right on your head-unit
• Bosch - Connect komoot with your Kiox or Nyon to record Tours and get navigated on your device
AllTrails
Yes
In App: $1.00 - $129.99 per item
• Discover trails: Search over 400,000 trails around the world by location, interest, skill level, and more.
• Plan your next adventure: Get in-depth trail info, from reviews to conditions to GPS driving directions — and save your favorite trails for later.
• Stay on course: Stick to your planned route or chart your own course with confidence when you navigate on the trail with your phone or Wear OS device.
• Grow your community: Celebrate outdoor adventures and find inspiration by connecting with trail-goers like you.
PowerTraxx GPS Tracker - Your GPS Tracker for running
Yes
Free
Your GPS Tracker for running, mountainbiking and and many other sports
Mountain Biking Workout Plan
Mountain biking is a sport that requires a combination of various skills and physical strengths. Therefore, a balanced workout plan is essential to prepare for the trails. The workout should include aerobic exercises for endurance, resistance training for strength, and yoga or pilates for flexibility and balance. Such a holistic approach will ensure comprehensive fitness for the trails ahead.
Mountain Biking Aerobic Workout and Apps
Mountain biking is an effective aerobic workout, promoting heart health, lung capacity, and overall endurance. To further enhance the experience and track your progress, incorporating mountain biking apps into your routine can be beneficial. These apps provide features like workout tracking, route planning, and progress charts. They allow you to measure your fitness gains and give you insights into your workouts. It's like having a personal fitness trainer right in your pocket, guiding you on your journey to mountain biking fitness.
NOTE: Every app's APK file is manually reviewed by the AndroidFitness team before being posted to the site.
More mountain biking apps to consider