15 Best Intermittent fasting apps for Android (Fitness)
Intermittent Fasting Apps for Effective Weight Loss and Working Out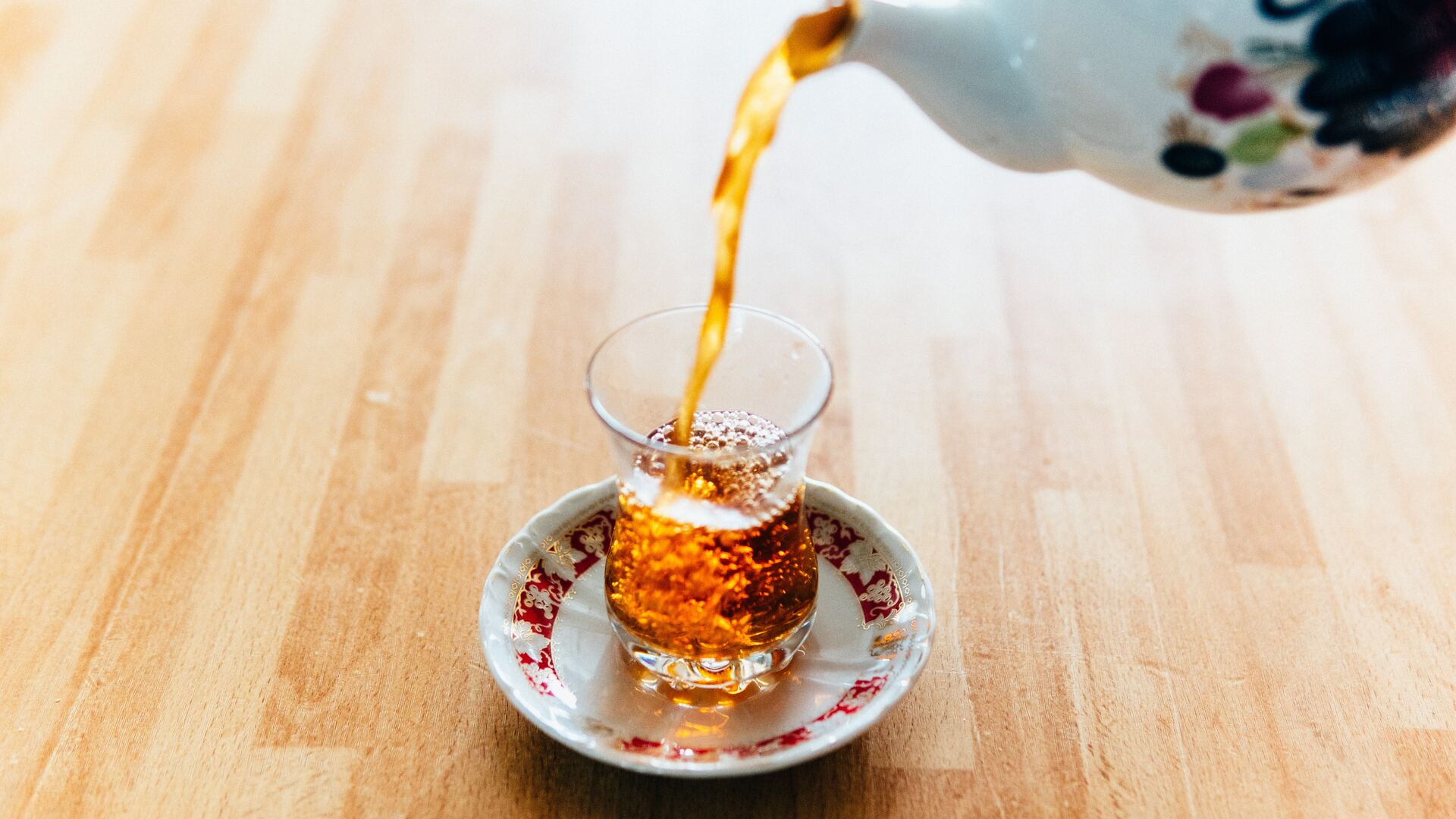 Intermittent Fasting Benefits
Intermittent fasting is a powerful tool that offers numerous health benefits. By simply adjusting your eating schedule, you can promote weight loss, improve mental clarity, and boost your metabolic health. The beauty of intermittent fasting lies in its simplicity and flexibility, making it easy to incorporate into any lifestyle.
How to do Intermittent Fasting
Starting intermittent fasting is straightforward. Essentially, it involves dividing your day into two parts: an eating window and a fasting window. The most popular method is the 16/8 schedule, where you fast for 16 hours and eat during an 8-hour window. However, you can adjust the schedule to fit your own personal needs and goals.
Do intermittent fasting really work in sports and fitness ?
Intermittent fasting (IF) has been identified as a potentially beneficial practice for both human health and disease management (1). In the context of sports and fitness, this dietary approach can offer numerous advantages. For instance, research has shown that IF can enhance the hepatic autophagy-lysosome pathway, which can help to reduce metabolic dysfunction-associated steatohepatitis, a common issue among athletes and physically active individuals (2). However, it's important to note that intermittent fasting isn't suitable for everyone. A case study has revealed that Ramadan-style fasting triggered symptomatic idiopathic intracranial hypertension in one individual, indicating that the practice might have adverse effects in certain situations (3). Furthermore, fasting and ketogenic interventions have been found to impact the NLRP3 inflammasome, a protein complex involved in the body's inflammatory response, which can have implications for injury recovery and muscle repair in athletes (4). Lastly, different 8-hour time-restricted eating schedules, a common method of IF, have been found to significantly reduce visceral adipose tissue and improve cardiometabolic health, which can enhance overall athletic performance and fitness (5).
A quick look at the top intermittent fasting apps
AndroidFitness's picks for the best intermittent fasting apps for Android
Following is our list of the best intermittent fasting apps for Android. Trusted developers like HealthyDietDev and Fastic GmbH are known to create software that in theory will improve training and exercises routines. After extensive testing we've concluded that the best apps include Intermi Fastic - Intermittent Fasting Intermittent Fasting 168 Keto . To explore even futher, check our selection of the best diet Android apps.
1
Intermi
Fasting & Fasting tracker & Intermittent fasting & Intermittent fasting timer
Intermi is a free intermittent fasting app for Android that aims to simplify weight loss and promote a healthy lifestyle. It offers an intuitive fasting tracker that allows users to easily start or stop fasting and adjust their fasting time. The app explains how intermittent fasting works and highlights its benefits, such as weight loss, improved metabolism, better blood sugar control, enhanced sleep quality, and improved brain health and function. Intermi provides various intermittent fasting plans, both daily and weekly, to suit different preferences. The main features of the app include a fasting timer to set goals and stay on track, and a fasting tracker to monitor progress towards weight loss goals.
---
2
Fastic - Intermittent Fasting
Intermittent Fasting, Fast for health (IF-Plan). With the weight loss fasting tracker/timer. No Diet
Fastic is an Android app designed to help with weight loss and improved health through intermittent fasting. It offers a fasting tracker with reminders and insights to keep you motivated. It also includes a water tracker, step counter, body status tracking, and a meal tracker. With the Fastic Plus premium features, you can unlock advanced statistics to analyze your fasting practice and create personalized fasting presets. The app provides a science-backed approach developed by leading researchers and health professionals. It offers different fasting options to suit your lifestyle, from gentle to intense fasting durations.
---
3
Intermittent Fasting 168 Keto
8 App, Intermittent Fasting Tracker App — No Diet! Lose Weight with Simple 168 Fasting
The Intermittent Fasting 168 Keto app is designed to help you lose weight and improve your overall health. It offers personalized weekly fasting plans to help you achieve your goals in just a few weeks. The app also includes a powerful analytical section to track your progress and understand where you stand. Additionally, the app provides special fat-burning workouts that can be done within the fasting window to help you lose weight faster. It also offers personalized meal plans and access to experienced intermittent fasting coaches for support. The core features of the app include an advanced fasting and intermittent fasting tracker and a customizable meal plan feature. Overall, this app is user-friendly and suitable for anyone looking to lose weight and live a healthier lifestyle.
You may also like: 20 Weight Loss Apps: Your Digital Solution for Achieving Health Goals for Android
---
4
Fasting App
Intermittent Fasting, No diet! Intermittent Fasting help lose weight most healthily, Zero Calories!
Fasting Tracker is an app that helps you adopt a healthy lifestyle and lose weight effectively. It promotes intermittent fasting, which has been proven to lead to fast weight loss. This app provides various fasting plans suitable for both beginners and experienced individuals. It guides you through your fasting plan and allows you to customize it based on your preferences. Fasting Tracker also has features such as setting notifications for fasting, tracking your fasting progress, and providing information on the benefits of intermittent fasting, such as burning body fat, improving blood sugar control, reducing inflammation, and preventing diseases. It is a natural and safe way to lose weight and improve overall health.
---
5
Easy Fasting - Intermittent Fasting
Fasting Tracker, Weight loss tracker with our perfect-for-beginners fasting program. No diet!
The Easy Fasting - Intermittent Fasting app is a personalized app that helps with weight loss through intermittent fasting. It offers various fasting plans like 16:8 and 5:2, and allows you to stick to your regular diet. There is no need to register or count calories. The app keeps detailed records of your fasting progress and provides information on intermittent fasting. The app also offers exercise courses, tracks your progress and weight loss, and motivates you to develop better habits. Intermittent fasting can help with weight loss, reduce belly fat, benefit muscle maintenance, improve body and brain function, improve sleep, increase longevity, and reduce the risk of disease.
You may also like: 20 Meal Planner Apps: Your Digital Assistants for Healthy Eating Habits for Android
---
6
FastEasy - Fasting Tracker
FastEasy, Intermittent fasting app for weight loss - fasting tracker & daily fasting plans
FastEasy is an intermittent fasting app designed for weight loss. It provides daily fasting plans, expert health insights, fasting challenges, and motivation for weight loss. The app is beginner-friendly and easy to use. Intermittent fasting involves alternating between periods of eating and avoiding food, which helps deplete glycogen levels and enter ketosis, the body's fat-burning mode. The app includes a fasting tracker, different fasting plans, a water tracker, an easy-to-use fasting timer, a step counter, a fasting guide with nutrition and health insights, over 300 recipes, fasting and weight statistics with progress visualization, and push notifications to remind you when to fast or eat. The app offers daily fasting plans for both women and men, such as the 14:10, 18:6, or 16:8 fasting diets.
---
7
CFAST
Fasting + Calories, Fasting & Fasting tracker & Intermittent fasting with daily calories intake
The CFAST app is an Intermittent Fasting Tracker that helps you on your journey to a healthy life. It keeps track of your fasting progress and encourages you to stick to your weight loss goal. You can monitor your daily calorie intake while fasting or eating. The app provides an intuitive fasting tracker, allowing you to start or stop fasting quickly and easily track your intermittent fasting. It also explains how intermittent fasting works and the benefits it can have on your body and mind. The app offers various intermittent fasting plans to choose from, both daily and weekly. Overall, the CFAST app is a useful tool to help you achieve your health goals through intermittent fasting.
You may also like: 19 Water Tracker Apps: Your Best Tool for Hydration and Health for Android
---
8
BodyFast
Intermittent Fasting, We love intermittent fasting: Weight loss diet tracker, program to lose weight.
The BodyFast app is for people who want to try intermittent fasting. It helps you reach your weight loss goals and feel more energetic. The app provides a personalized fasting plan and gives you daily coaching, motivation, and tips. It has over 100 recipes designed for fasting success and helps you track your weight and body measurements. The app also includes a water tracker and offers weekly challenges for better health and more physical activity. There are many free features like different fasting plans, a fasting clock with reminders, and a knowledge pool for intermittent fasting. The app also has a BodyFast Coach that calculates the best fasting plan for you each week and provides personalized coaching, recipes, challenges, and expert help. You can save your favorite plans or create your own fasting schedule and earn trophies for your achievements.
---
9
FasTrac - Fasting tracker
Fasting tracker, Track your intermittent fast and other fasting diets using the Fastrac app
FasTrac is an Android app that helps you track your fasts easily. It has features like automatic alerts to remind you when you reach your fasting goal, charts to visualize your progress, and the ability to export your data. You can monitor and analyze your fasting progress with the built-in time bar chart. The app supports popular fasting programs and allows you to track past and current fasts. It also has widgets, easy goal setting, weight tracking, and the option to add notes to your fast. You can export your data for further analysis and toggle between different time measurements. Overall, FasTrac is a useful app for anyone who wants to track and manage their fasting goals.
You may also like: 6 Food Diary Apps for Tracking Eating Habits and Nutritionally Balanced Diet for Android
---
10
If: Intermittent Fasting 168
Fasting Tracker & Weight Loss! Simple Fasting Tracker with Recipes & Meal Plans
The If: Intermittent Fasting 168 app helps with weight loss and living a healthier life. It has a fasting community of over 3 million people. The app provides daily coaching and recipes to increase weight loss success. You can choose from different types of recipes based on your dietary preferences and needs. The app also includes a fasting tracker with reminders for your fasting and eating times. It has a water tracker to make sure you're drinking enough. You can track your weight and measurements, and the app provides motivation through push messages. The premium version gives you additional tips and tricks for integrating intermittent fasting into your life. Overall, this app makes intermittent fasting easier and helps you achieve your weight loss goals.
---
App Comparison
Here's a table of how our top 10 app picks compare:
Best Intermittent Fasting for Weight Loss
Intermittent fasting can be highly effective for weight loss. By limiting your eating window, you naturally reduce your calorie intake, which can lead to weight loss. Moreover, fasting periods can stimulate fat burning and preserve muscle mass, leading to a more toned physique. The key to successful intermittent fasting for weight loss is consistency and patience, as it can take time to see results.
Intermittent Fasting and Exercise
Intermittent fasting and exercise make a potent combo for fitness enthusiasts. Fasting can help to optimize your body's ability to burn fat, while exercise can boost your metabolism and increase your caloric expenditure. To maximize the benefits, consider timing your workouts to coincide with the end of your fasting window. This can help to enhance fat burning and muscle growth.
Why Use Intermittent Fasting Apps in Your Fitness Workouts
Intermittent fasting apps can be a game-changer in your fitness journey. They help you stay on track with your fasting schedule, provide helpful reminders, and offer insights into your progress. Furthermore, these apps can also provide healthy recipe ideas for your eating window and offer tips and advice on how to maximize the benefits of intermittent fasting. So, while you focus on your workouts, let an intermittent fasting app take care of the timings and tracking.
NOTE: Every app's APK file is manually reviewed by the AndroidFitness team before being posted to the site.
More intermittent fasting apps to consider