20 Best Heart rate apps for Android (Fitness)
Heart Rate Apps for Optimal Cardiovascular Health and Fitness Heart Rate Zones Tracking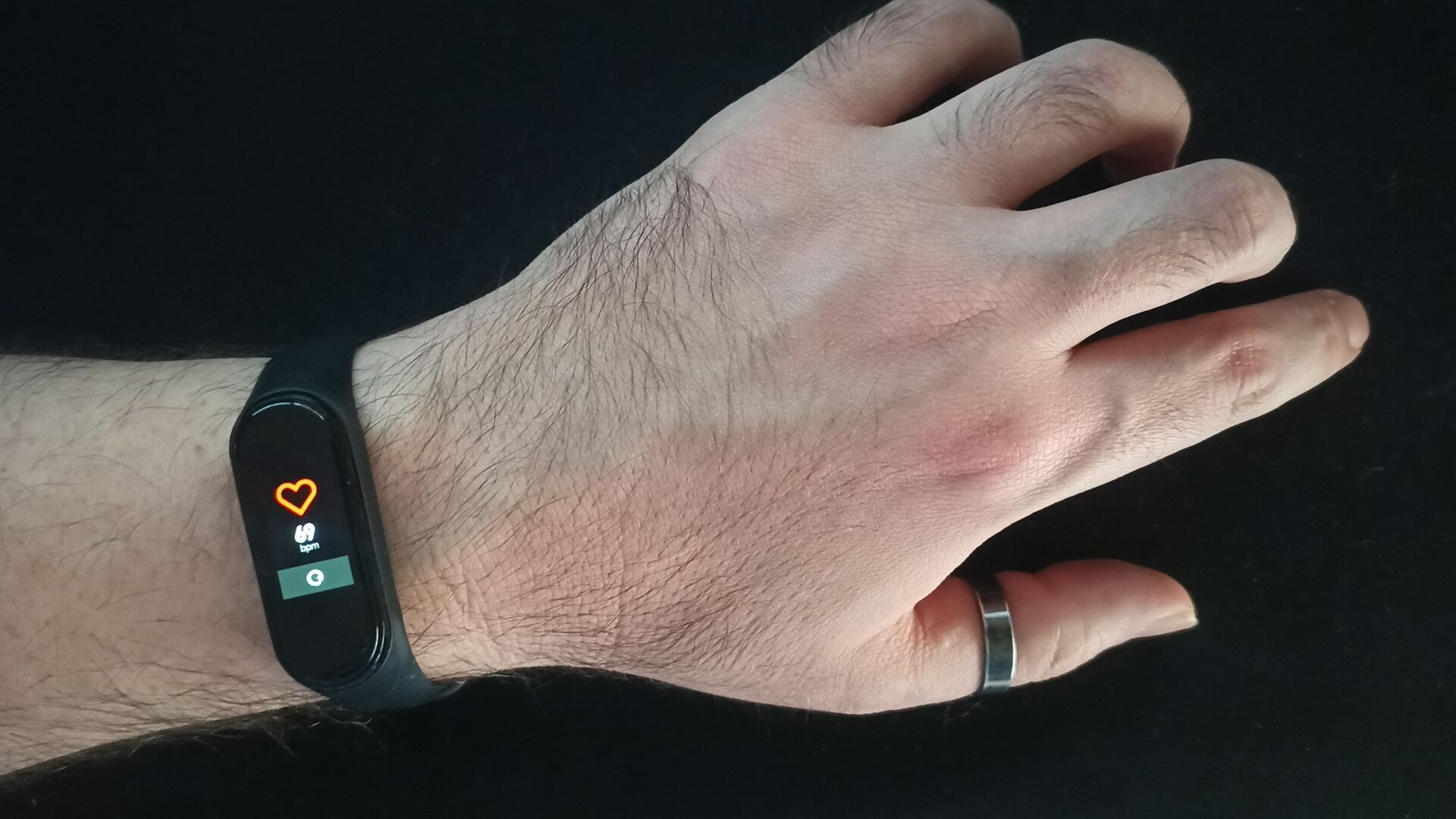 The Importance of Heart Rate Monitoring and its Benefits
Heart rate is a critical factor when it comes to fitness workouts. It helps to measure the intensity of your workout, ensuring that you are operating within your optimal fitness zone. Using heart rate monitor apps benefits you by providing easy and accurate readings, which are critical in achieving your fitness goals. These apps can help guide your exercise regimen, ensuring that you are not over-exerting yourself or falling short of your target intensity.
Understanding Your Resting Heart Rate Fitness
Heart rate isn't just important during your workout, your resting heart rate fitness is also a significant factor to consider. The resting heart rate is the number of times your heart beats per minute while you are at rest. It is a good indicator of your overall cardiovascular health. A lower resting heart rate often signifies a high level of heart fitness and a more efficient heart function. Monitoring this metric can help you improve your fitness performance and overall heart health.
A quick look at the top heart rate apps
AndroidFitness's picks for the best heart rate apps for Android
Following is our list of the best heart rate apps for Android. Trusted developers like MacroPinch and Azumio Inc. are known to create software that in theory will improve training and exercises routines. After extensive testing we've concluded that the best apps include Cardiograph - Heart Rate Meter Instant Heart Rate - HR Monitor & Pulse Checker Heart Rate Monitor PRO . To explore even futher, check our selection of the best cardio Android apps.
1
Cardiograph - Heart Rate Meter
Heart Rate Meter, How fast is your heart beating? Measure your pulse.
Cardiograph is an app that measures your heart rate using your device's camera or sensor. It's easy to use and gives accurate readings almost instantly. It's useful for exercise, stress, medical conditions, or just curiosity. You can track your results over time and create profiles for multiple people. The design is clean and intuitive, and it even supports wear OS for smartwatches. Just make sure to use it in a well-lit environment if your device doesn't have a built-in camera flash. You can follow the latest news on their Facebook and Twitter pages.
---
2
Instant Heart Rate - HR Monitor & Pulse Checker
HR Monitor, The most accurate heart rate monitor. Track heart beat, bpm, stress, ❤ & cardio.
Instant Heart Rate is a heart rate app that is accurate and easy to use. It can measure your heart rate in less than 10 seconds and also check your stress levels. You don't need a dedicated heart rate monitor, just use your phone's camera flash. The app has over 35 million users and has been featured in popular news outlets. It is the number one heart rate app in many countries. It is trusted by cardiologists for clinical trials and can accurately measure your pulse and heart beat zone. It also has features like a PPG graph, cardio workout monitoring, heart rate training zones, and Google Fit support. You can easily share your heart beat with others.
---
3
Heart Rate Monitor PRO
Measure your hear beat anytime and anywhere with Heart Rate Monitor PRO app
The Heart Rate Monitor PRO app is for Android and it measures your heart beat. You can use it to check your pulse and save your heart beat results. It also helps you monitor your cardio health. All you need is your phone and this app. It gives you access to your heart rate measurement history and removes all ads from the app.
You may also like: 5 BMR Apps: Your digital aid for calculating Basal Metabolic Rate for Android
---
4
Heart Rate Monitor
Heart Rate with Unlimited Measurements and Records.
The Heart Rate Monitor app for Android measures your heart rate using your phone's camera. It is easy to use and provides accurate results. You can record an unlimited number of measurements and view them in organized categories such as REST, EXERCISE, or POST EXERCISE, or simply use the GENERAL state. This app is useful for monitoring your health condition and fitness level. It provides information about your fitness level and warns about the risks of heart diseases. It is also suitable for measuring workout intensity during activities like running, gym workouts, and high-intensity interval training (HIIT). The app calculates your exercise intensity level based on your personalized maximum heart rate zone and displays which zone you are in. It is a convenient alternative to traditional pulse meters and logbooks.
---
5
iCardio Workout Tracker & Heart Rate Trainer
Track & map gym & outdoor workouts with heart rate, daily steps & calories burn
The iCardio Workout Tracker & Heart Rate Trainer app for Android allows you to track your runs, bike rides, and other cardio activities all in one place. It also tracks your daily steps and activity. By adding heart rate data, you can get more accurate calorie calculations for weight loss or maintenance goals. The app offers GPS maps, time tracking, distance, speed, splits, and laps. You can customize voice feedback and set goals. It integrates with popular activity trackers like Google Fit, Fitbit, Garmin, MyFitnessPal, and Withings. The app also supports heart rate monitors, which provide real-time heart rate data, charts, and training feedback. It offers fitness assessments, custom heart rate zones, and support for cadence and power sensors. The app is compatible with various heart rate monitors, and some features require in-app upgrades.
You may also like: 20 HIIT Workout Apps for Achieving Optimal Intensity in Under 30 Minutes for Android
---
6
Wearfit - Testing heart rate
Test heart rate, and fatigue measurement.
Wearfit is an Android app that connects with smart bracelets to help you track your daily steps and monitor your sleep. It's useful because it can also notify you of incoming calls, text messages, and social reminders. The app provides 24-hour heart rate monitoring and offers advice and tips to take care of your health and reduce fatigue.
---
7
Heart Rate Monitor BPM Tracker
Download Instant heart rate pulse checker app to improve your health & fitness
The Heart Rate Monitor BPM Tracker app is a precise and easy-to-use heart rate monitor for your phone. It doesn't require any external equipment. This app is useful for optimizing your exercise routine and tracking your progress. It helps you avoid heartbreak and maintain your health and fitness. The app accurately measures your heart rate and pulse rate, and also identifies different heart zones like sitting, standing, and running. It supports Google Fit and provides detailed information about your calories. You can visually track your heart rate progress using graphs. To use the app, simply place your finger near the camera and it will calculate your heart rate through your blood circulation. You can choose different training zones and track your previous records. You can also sync your data with the cloud.
You may also like: 20 Breathing Apps for Improved Mindfulness and Fitness Performance for Android
---
8
Heart Rate Monitor
Heart Rate Monitor ❤ Free Pedometer ???? Step Counter ???? Pulse Monitor ????
The Heart Rate Monitor app is a useful tool for monitoring your heart rate and counting your daily steps. It uses the camera on your smartphone to accurately calculate your pulse, so there's no need for any additional hardware. The app can detect your pulse and heart rate in under 10 seconds, and there's no limit to how many times you can check your pulse or analyze your heart rate. It also has a built-in pedometer that uses your phone's step counter to accurately track the number of steps you take each day. The app is free to download, but there are some ads that you can avoid by subscribing to the in-app purchase. Overall, it's a well-designed fitness tool that can help you monitor and improve your heart health.
---
9
Welltory
Heart Rate Monitor, Monitor health with the stress test and pulse checker in the heart rate app.
Welltory is a smart heart rate monitor app that helps you understand your heart health. It measures your heart rate, pulse, and blood pressure, and analyzes heart rate variability (HRV), which is a marker for heart health. It has been recommended by reputable institutions like Johns Hopkins University and Harvard Medical School. The app also tracks your symptoms and overall health, and provides personalized results on stress, sleep, fitness, and health. You can sync it with other health and fitness apps and wearables for more accurate data. Additionally, it has a blood pressure tracker feature and allows you to compare the impact of different workouts on your heart health and stress level.
You may also like: 13 Endurance Exercises Apps for Boosting Stamina and Enhancing Your Workout Routine for Android
---
10
Instant Heart Rate+
Measure & track your pulse and keep your heart healthy.
Instant Heart Rate is a Heart Rate Monitor app that is accurate and doesn't need any external hardware. It's useful for optimizing your exercise and tracking your progress. You just need to place the tip of your finger on your phone's camera and in a few seconds, your heart rate will be shown. It uses your phone's camera to track color changes on your fingertip, which is the same technique used by medical pulse oximeters. The app also provides a real-time chart of your heartbeats and allows you to track your fitness and health over time. It enables heart rate measurements and shows a real-time PPG graph, similar to an ECG.
---
App Comparison
Here's a table of how our top 10 app picks compare:
Knowing Your Max Heart Rate for Optimal Fitness Level
Heart rate, specifically your max heart rate, is a valuable tool to tailor your workouts according to your fitness level. Your max heart rate is the highest number of times your heart can contract in a minute. This rate decreases as you age, and thus, it is critical to adhere to a heart rate exercise age chart. The chart helps you to adjust your workout intensity to your age and fitness level, ensuring a safe and effective exercise routine.
Heart Rate and Exercise Intensity: Finding Your Fitness Heart Rate Zones
Heart rate and exercise intensity are closely related. Different intensities correspond to different fitness heart rate zones. These zones can help you vary the intensity of your workouts, increase your cardiovascular capacity, and burn fat more efficiently. Whether you are looking for the best heart rate fitness watch or a simple app, monitoring your heart rate during workouts can help you stay in the right zone for your fitness goals.
NOTE: Every app's APK file is manually reviewed by the AndroidFitness team before being posted to the site.
More heart rate apps to consider